FAQ: How long does it take a child to learn to swim?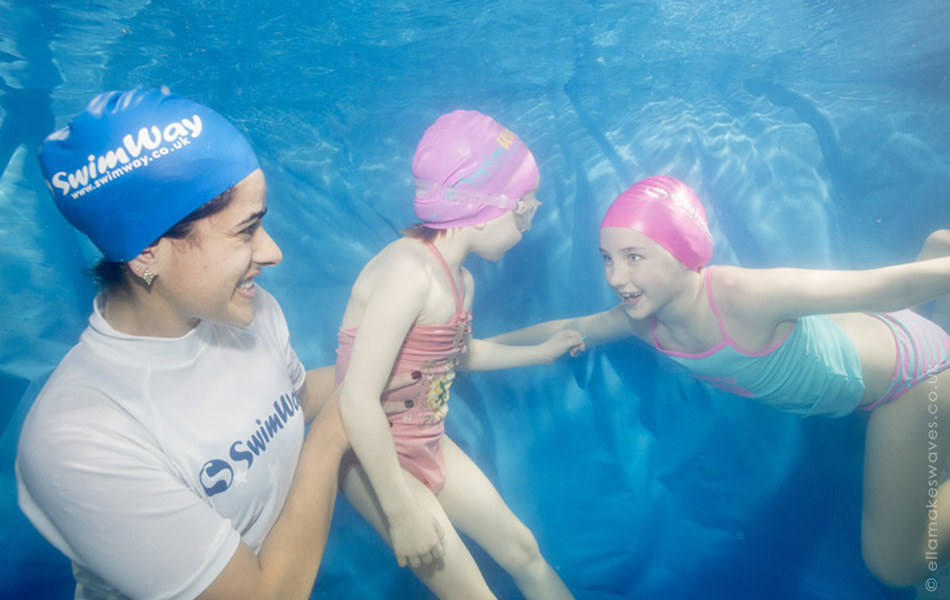 Frequently Asked Question: "How long does it take a child to learn to swim?"
We are often asked this question.  Mastering swimming, like any skill, depends greatly on a number of different factors which include age, natural ability, willingness to learn and the style of teaching.  This means that each student progress at their own rate dependent on their own circumstances.
It is because of this that we start teaching children as young as 6 months, and encourage them to keep progressing as they get older.  This helps to nurture their love of swimming as well as their natural affinity with the water.
Our classes are comprised of only small group, private or semi–private swimming lessons.  This way our experienced instructors have the opportunity to work with each child's individual strengths and weaknesses.
SwimWay teaches swimming without buoyancy aids.  Our unique teaching methodology is focused on the idea that a child needs to learn to be safe and confident in the water.  They will begin to learn by mastering their own balance and buoyancy in the water.  After this has been achieved they can learn strokes and technique.
With SwimWay, parents have access to their child's ongoing progress on our HomePortal system.  During the term, our instructors update the progress of their students regularly.  Thus every couple of weeks you will be able view your child's development from the comfort of your home, as they progress through the SwimWay programme.  We also encourage all our SwimWay parents to attend the lessons and see their children improve and progress with us.
You can read more about SwimWay levels and lesson stages HERE.
IF YOU WOULD LIKE TO LEARN MORE ABOUT OUR SWIMMING LESSONS, HAVE A LOOK AROUND OUR WEBSITE AND CONTACT US HERE