SwimWay Swimming School Pool Focus: Putney Pools
This week's pool focus blog takes us to one of my favourite areas in London… Putney, where we have two beautiful locations offering slightly different services…
Putney, Upper Richmond Road
Putney, Luttrell Avenue (SW15 6PD)
SwimWay's first contract for public lessons was signed back in 2008, opening the Putney, Luttrell Avenue pool for business.  This location was the start of a wonderful journey for us, and holds an incredibly special place in our hearts.
Our long-term partnership with Jenny, the lovely pool owner, is a testament to how we operate.  We have a personal approach to business, which has created lasting bonds with pool owners, schools and gyms; not to mention instructors and office staff.
This location is a wonderful, sunny pool located in a private house.  The large glass doors and windows keep the facilities bright, while still being warm inside.  You will always be greeted at the door with a smile, a cup of tea and a chat during your child's lesson.  A short, welcome relief from day-to-day duties!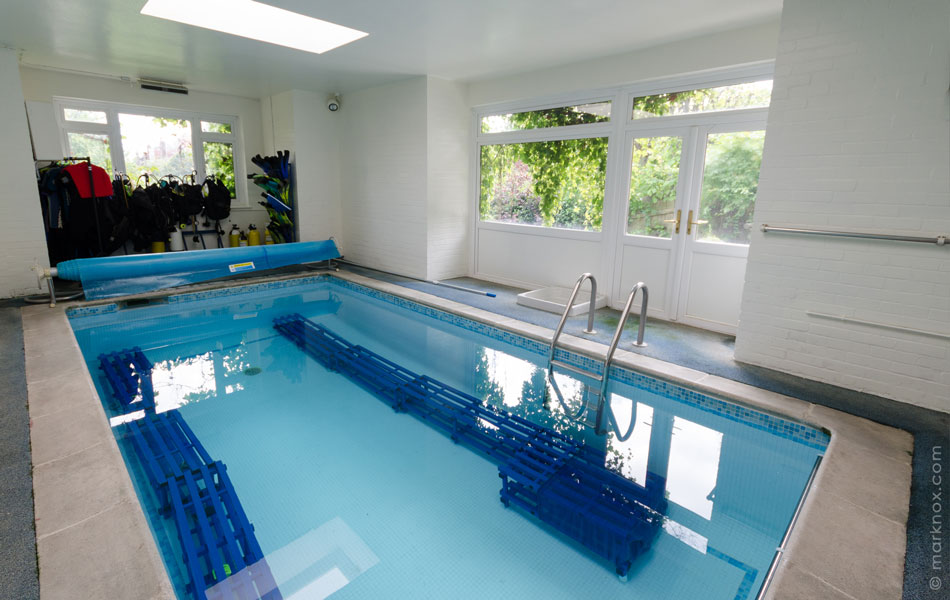 We run 1:1 and 1:2 lessons for children aged 3 – 8 years old in the Luttrell Avenue Pool, up to SwimWay Stage 4 (higher stages and older children can book dependent on various factors – please contact us to enquire).
Lessons run Mondays and Tuesdays from 2pm-5.30pm, Wednesdays from 2pm-6pm, and Thursdays from 3pm-5.30pm
Pay and display parking is available on Luttrell Avenue, and Putney station is a 15 minute walk through the beautiful Putney streets!
The Luttrell Avenue location is fitted with the necessary facilities including a waiting area, toilet, changing area and a poolside viewing area for parents to watch their children learn to swim!
Putney, Upper Richmond Road (SW15 6TS)
Our Upper Richmond Road pool is a beautiful space in a basement level of a private house.  Even though the facilities are in the basement level, the glass doors look out to the garden and let in some of that lovely sunshine!
The separate facilities entrance offers a safe and easy entry to the pool.  This exclusive location is perfect for our 1:1 children's lessons and 1:4 parent & baby classes.  You can see an example of one of our Parent & Baby Classes taking place at our Wimbledon Pool in the video below…
Babies learning to swim in the SwimWay Wimbledon Pool
At the Upper Richmond Road Pool, we only offer 1:1 lessons in the afternoons for children aged 2 – 9 years old on Tuesday, Thursday and Friday afternoons from 2:30pm – 6:30pm.  Thursday and Friday mornings from 9.30am – 12.00pm are for our parent and baby lessons, offered on a 1:4 ratio for children ages 6-36 months.
Free parking available on Dryburgh Road (restrictions 09:30am – 10:30am) and pay and display parking is available on other surrounding roads.  Putney station is a short 9 minute walk away.
Our Upper Richmond Road Pool comes with all facilities including a toilet, shower, family changing area, hairdryer and don't forget the poolside viewing area for you to watch your little fishes!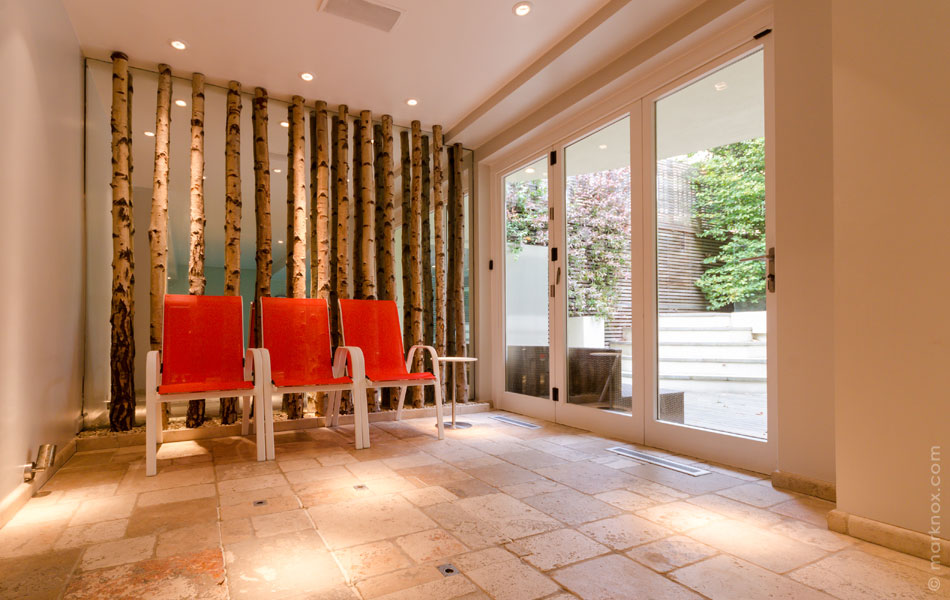 You can join us for lessons during the term at both locations, or on holiday periods throughout the year at our Luttrell Avenue Pool.  These are excellent locations with warm, hospitable environments, perfect for the children to learn and thrive in!