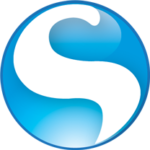 The Procedure
SwimWay does not operate a waiting-list system. All new bookings are taken on a first come, first served basis. When it comes to booking/rebooking for the following term, we offer our current clients advance priority to rebook the same lesson time/day ahead of when the general bookings open.
Around mid-way through the current term, we will begin the priority rebooking period for current clients to rebook their spaces for the following term.
We only accept bookings for the same time/day for current clients during this period. Unfortunately, we are unable to advise what alternative spaces are available until after the priority/general bookings open. If a client is unable to make the same time/day next term, we ask that they inform us as soon as they receive the rebooking email so we can open the space for the general bookings.
Once the priority rebooking period ends, we will open for new bookings. The  bookings for the following term will be opened with availability and booking instructions detailed on our website here, as well as an email announcement to our database. From then on it is a first come, first served opportunity.
Don't miss out on important updates and booking announcements!  Sign up to our database now!
Remember...
We are unable to take requests for changes to lesson times/days during the priority rebooking period
You are only able to request a new booking or change an existing booking for the following term once the bookings open on a first come, first served basis via direct email or the SwimWay Booking Form.
Any change requests made before the bookings open, or via phone unfortunately cannot be accepted. Availability will likely be extremely limited, so unfortunately we cannot guarantee your desired slots will be available
If you are a current client, and you CAN swim in your current space next term: Pay and confirm the space during the priority rebooking period, even if you would prefer a different time. This will have no impact on your chances of finding an alternative time when the general bookings open
If you are a current client, and you CAN'T swim in your current space next term: Do not pay for the space. Send us an email to let us know, and we will remove you from the space. This will have no impact on your chances of finding an alternative time when the bookings open