SwimWay Swimming Lessons In London
A New Concept In Swimming Development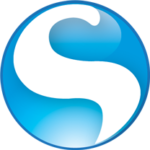 Leading The Way
SwimWay is the leading home-visit children's swimming lessons provider in London.  Since 2005, SwimWay has provided high-quality swimming lessons in luxurious London venues.  Classes are available for parents and babies, children and adults.  Keep up to date with all our developments and updates in our FAQs, blogs and various social media outlets!
Specialised Service
SwimWay specialises in private, semi-private and small group swimming lessons.  Thus, our students receive full, direct support inside the water from their teacher. This allows them to use only a kickboard as a floatation device without sacrificing safety measures. Other swim schools often use backpacks, shark wings and noodles which inevitably delays the learning process.  There is no doubt that SwimWay swimming lessons are the go-to option in London!
Methodology & Development
The SwimWay swimming lesson programme works on fundamentals to start.  This includes breath control, buoyancy, body position, gliding and correct leg kick action.  Only then can we introduce the full stroke. Students that are given the correct core elements will thrive in their swimming lessons and become good swimmers.