SwimWay Instructors Compete at the FINA World Masters Championships
SwimWay Instructors David Ashton and Ruta Siskaite at the FINA World Masters Championships in Budapest, August 2017
This August two of SwimWay's top instructors, David Ashton and Ruta Siskaite competed in the FINA World Masters Championships in Budapest, each proudly representing their countries Great Britain and Lithuania respectively.
Many of SwimWay's instructors have previously competed nationally and internationally, and some continue to do so to this day.  As a company we actively encourage and support our instructors to pursue their passions and continue to compete if they so wish.  It is an incredibly healthy and wonderfully rewarding activity that can instill a great sense of pride.
David Ashton wins his 50m butterfly heat
Ruta Siskaite showing us how it's done!
FINA World Championships 2017 Ceremony
David Ashton shamelessly plugging SwimWay Swimming School!
Audience view of one of the pools
David took part in three different races:  50m butterfly, 100m freestyle and the 100m breaststroke, winning the heat on the 50 butterfly as you can see in the video above.  Ruta raced in both the 50m and 100m freestyle.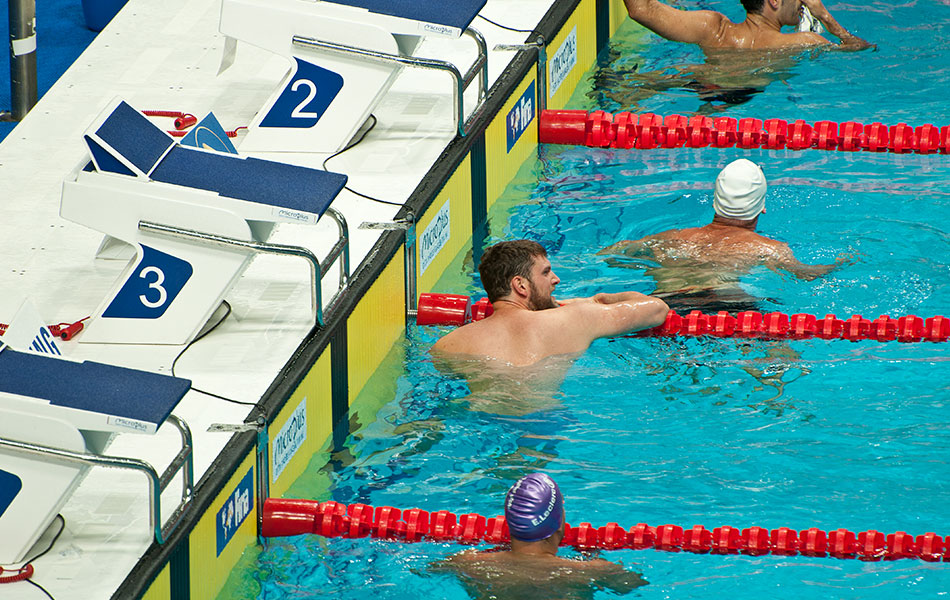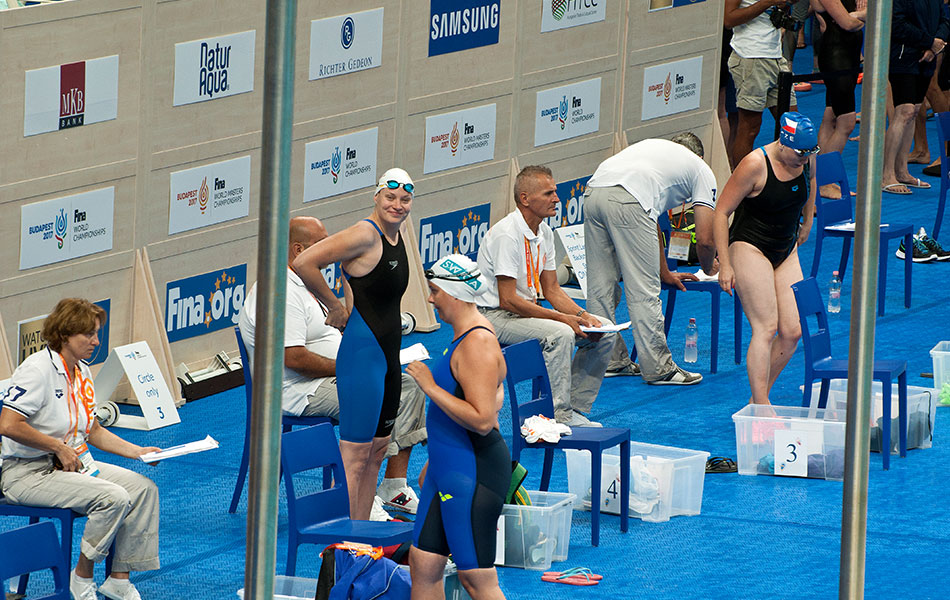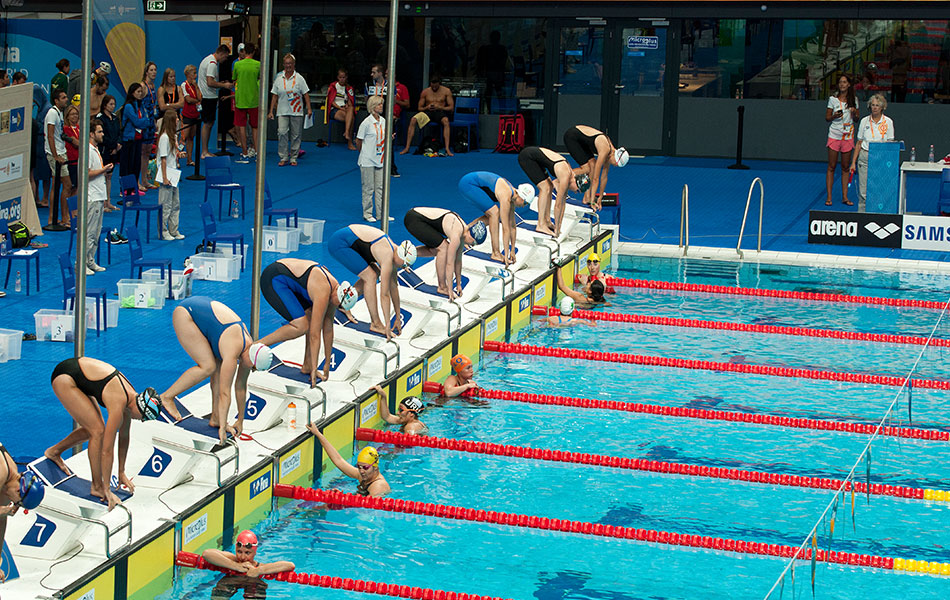 Both David and Ruta had a wonderful time at the competition, and were extremely thankful for the opportunity to take part.  Ruta reported that from her experience, the competition was at an extremely high level this time, with around 10 000 athletes contending.  It was a huge but satisfying challenge, and she was very happy with her results.
Congratulations David and Ruta!