SwimWay Swimming School Pool Focus: East Sheen Pools
East Sheen, Gordon Avenue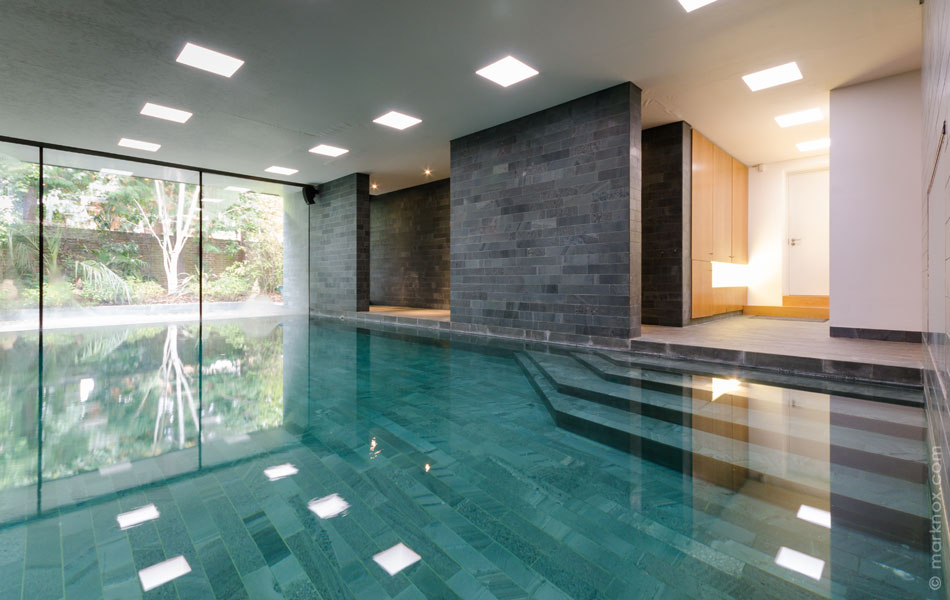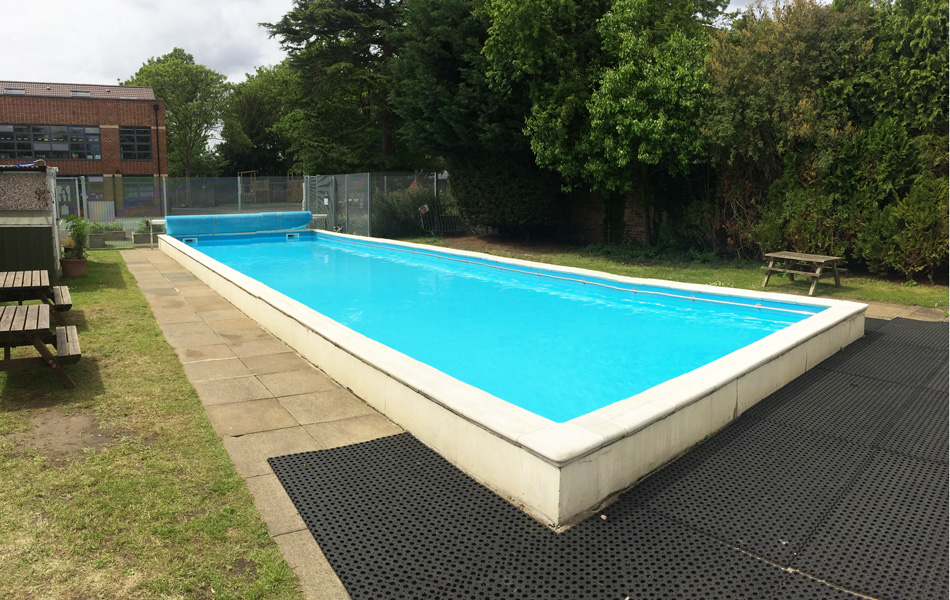 East Sheen, Gordon Avenue (SW14 8DZ)
Our Gordon Avenue pool was the second location SwimWay started offering public lessons at.  Since 2010, we have provided the community with the best private swimming lessons in the area, and our client database has grown and grown.
Like our Luttrell Avenue Pool, our long-term partnership with the Gordon Avenue pool owners goes to show that our personal approach to business helps us create long-lasting bonds with pool owners, schools and gyms; not to mention instructors and office staff.
The Gordon Avenue Pool was purpose-built for our operation.  It has a separate facilities security coded entrance that leads into one of the most beautiful indoor pools I have ever had the pleasure of viewing!  The glass doors looking out onto the wonderful garden let in a huge amount of natural light which is wonderful, especially in the sunny summer months!
Our 1:1 and 1:2 lessons run Mondays – Fridays from 1:30pm – 6:30pm for children aged 2 – 9 years old in the Gordon Avenue Pool, up to SwimWay Stage 6 (higher stages and older children can book dependent on various factors – please contact us to enquire).
Free parking available on Gordon Avenue and surrounding roads, and Mortlake Station is an 11-minute walk, and there is a bus stop directly outside the house should you choose to travel by public transport.
The Gordon Avenue location is fitted with the necessary facilities including a changing area, toilet, shower and a poolside viewing area for parents to watch their children learn to swim!
East Sheen, The Mall (SW14 7EN)
Our pool in The Mall is an immaculately presented, luxurious space on a private road in East Sheen.  In respect for the neighbours, we offer only 1:1 lessons at this location, and do not allow any parking on the road itself.  We work hard to ensure a happy, courteous working relationship not only with the house owners but the surrounding neighbours too.  It is the only way to ensure long-lasting, fruitful  business relationships.
The 1:1 lessons run on Monday, Tuesday and Wednesday afternoons for children aged 2 – 9 years old from 1:30pm – 6:30pm.  Free parking is available on The Mall, but as above we only allow our clients to park at the end of the road and walk a short way to the location.  There is also free parking also available on Fife Road, and the pool is an 18-minute walk from Mortlake Station.
The pool comes with all facilities including a toilet, shower, changing cubicle, hairdryer and don't forget the poolside viewing area for you to watch your little fishes!
Sheen Mount Primary School (SW14 7RT)
Every Summer, we are always excited about the opening of our heated open aid pool at Sheen Mount Primary School!
We work closely with the school to not only provide our after-school public lessons, but also provide instructors to run their regular school time lessons.  We have kept up a fantastic working relationship with the school for a number of years now, and the sunny outside swimming every summer is a treat for everyone involved!  Our instructors teaching there always tend to have an incredibly enviable tan by the time our summer party comes along…
The lesson days vary from year to year, and full information can be found on the website here.  Due to the fact that the pool is outdoor, and we run lessons even if it's raining (unless there is a lightning storm), we only allow children from the age of 4.5 years to join us at this pool, up to stage 6.
Free parking available on surrounding roads and it is a 15 minute walk to Mortlake Station.  There are separate male/female facilities, toilets, and a poolside viewing area.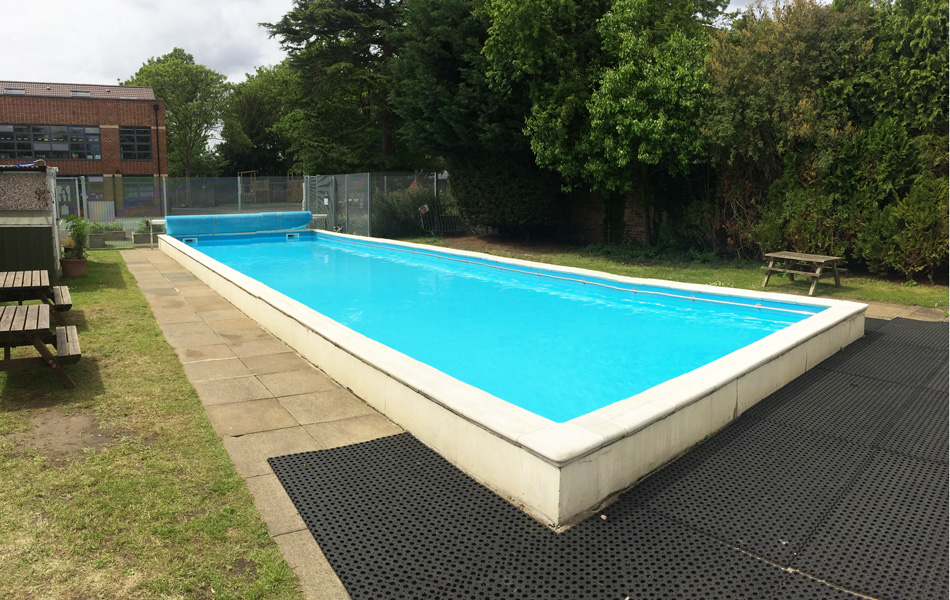 You can join us for term time and holiday lessons during at our East Sheen Pools.  These are excellent locations with warm, hospitable environments, perfect for the children to learn and thrive in!